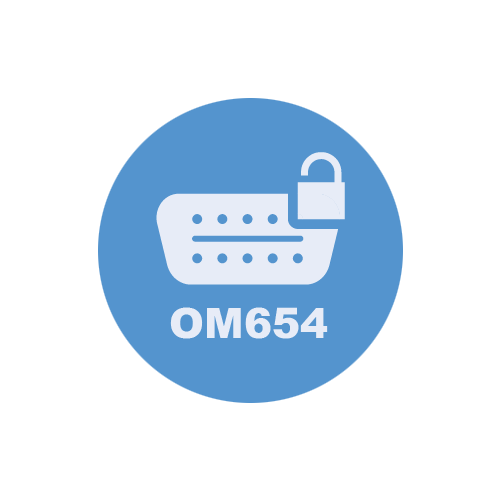 Mercedes OBD Unlock: OM654
Exclusive Unlock Service for Mercedes OM654 platform
Flash OM654: 1.95D with MD1CP001 (MRD1/MRD1NFZ)) by OBD over BENCH
Unlock is valid for bFlash tools only
ECUs are sent back in 1-2 business days
UPS delivery & DHL pick up services are available
Description
Instructions
Questions
The long-awaited solution for Mercedes MD1/MG1 2020+ cars is available exclusively for bFlash users.

This engine type requires purchasing an unlock. It will allow you to flash OM654: 1.95D with MD1CP001 (MRD1/MRD1NFZ) by OBD over BENCH with the bFlash tool (from the OBD port or directly from the ECU connector).

Please, carefully read the instructions for the process here.

To keep the delivery process hassle-free & smooth, you will be asked to insert VIN number(s) in your order and mention your invoice reference on the return labels for your parcel. The template is available here.

OM654 platform on W907 build after 11/2022 might not be possible at this time. Please contact our team before buying the unlock on [email protected]


The process involves 4 steps:
Step 1: Purchase bFlash Unlock Package for your engine type.
Step 2: Send your parcel with ECU to bFlash team at HQ in Belgium.
Step 3: Our team will perform OBD Unlock
Step 4: Program it with bFlash OBD protocol
The full process is explained on
bflash.eu/mercedes-unlock
.
Do you have the ECU only? No problem, our team will supply you with a schematic to program directly from the ECU connector
Read is not possible, you will be supplied with the read file by our team at the time of the unlock
Software and calibration areas can be programmed. EEPROM and bootloader flash are not available