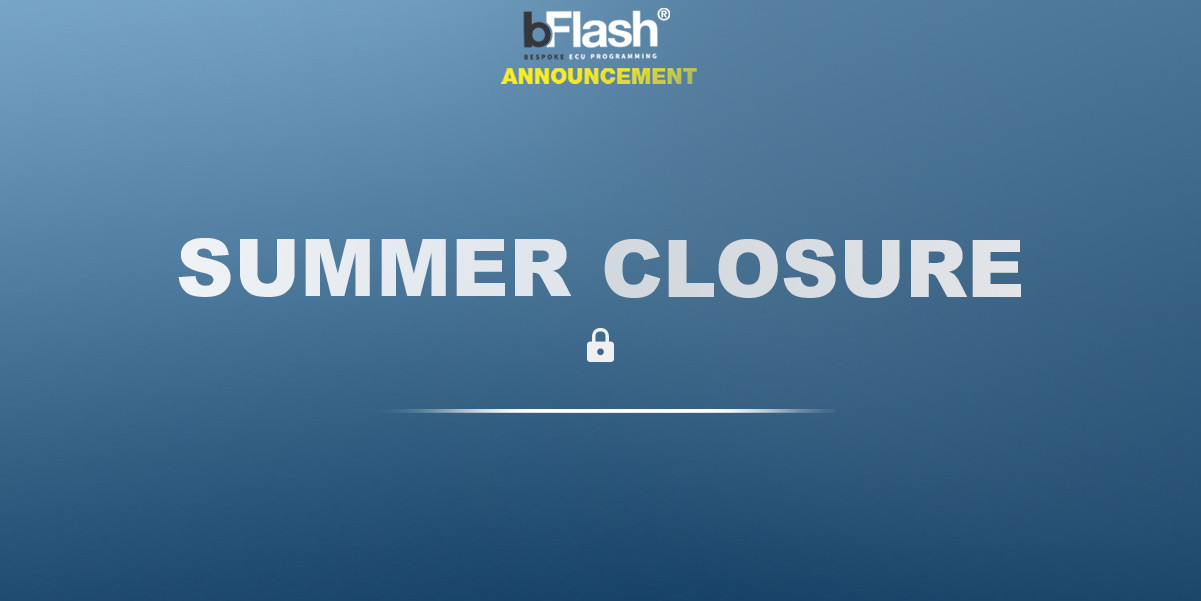 #bFlash is going on a Summer Holiday!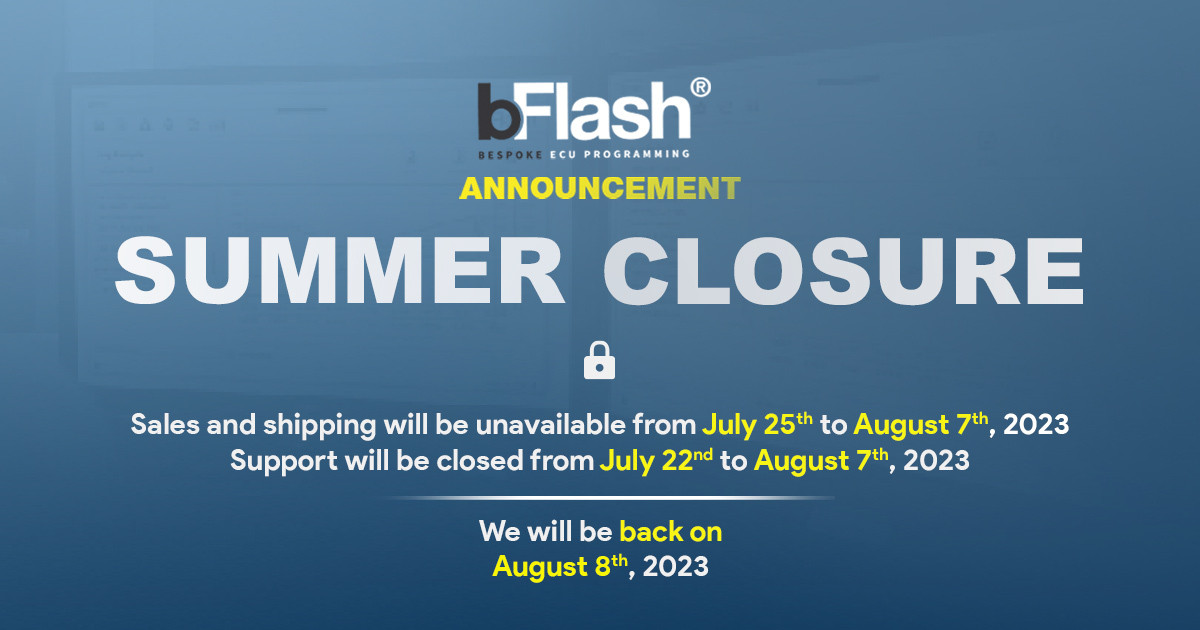 It's almost time for our annual Summer Break for the bFlash team.
Please, note the following dates below:
Our support will be closed from Saturday, July 22nd to Monday, August 7th. 

Sales and shipping will not be available starting Tuesday, July 25th until Monday, August 7th.

Mercedes ECU Unlock Service will be temporarily closed from Saturday, July 15th to Monday, August 7th. ‼️ Any ECUs received after July 18th are not guaranteed to be sent back before the summer break.
Additionally, server maintenance on our systems is expected on Monday, July 24th.
The bFlash team will be back on Tuesday, August 8th.
We wish you great summer holidays ahead! If you have any questions, feel free to reply to this email and we will get back to you within 1 business day.
The team at bFlash.