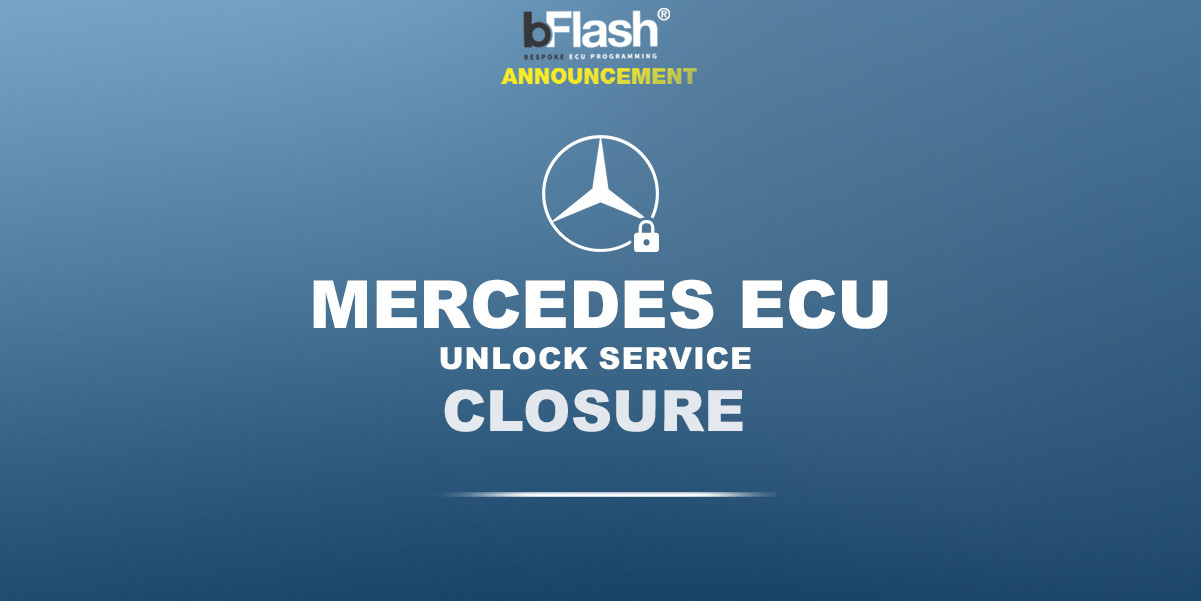 #bFlash News: Mercedes ECU Unlock Service is going on a Summer Break!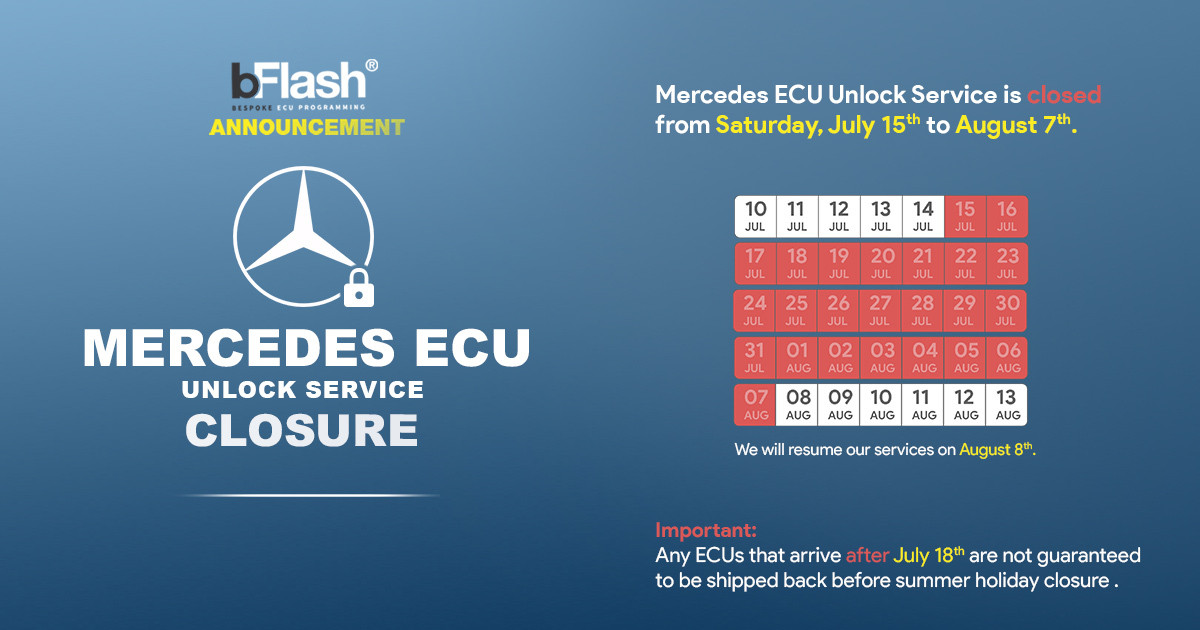 Dear bFlash community,
As we are gearing up for the Summer Holidays break, we would like to inform you about the temporary closure of Mercedes ECU Unlock Services from July 15th to August 7th.
Any ECUs received after July 18th are not guaranteed to be shipped back before the summer holiday closure.
We will be back on Tuesday, August 8th as usual.
Kind regards,
bFlash team.