#bFlash Update V2310B: Mercedes 8G-DCT Gearbox Bench protocol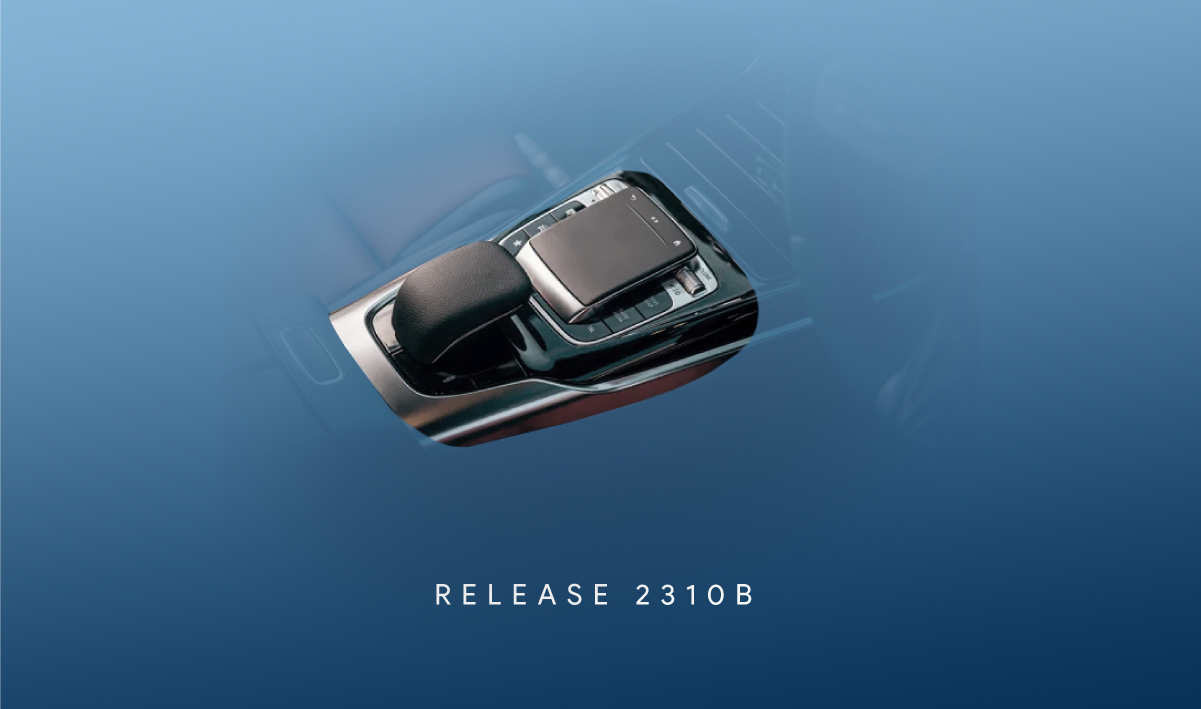 World Exclusive:
Mercedes 8G-DCT / 8G-SPEEDSHIFT DCT 
Gearbox Protocol is released!
Hi, everyone!
One of the long-awaited protocols is here! We are excited to announce the World's First Bench Protocol for Mercedes 8G-DCT / 8G-SPEEDSHIFT DCT Gearbox! It is now available in the latest bFlash software update.
This update gives you the opportunity to read and write calibration and software areas on the latest generation of Mercedes transmission control units. R/W times and support vehicles can be found below.
Attention: This protocol requires a cable. As you know, accessing the TCU can be quite a difficult process, therefore we made purpose-built cables available for bFlash customers. You can purchase it from our shop here. The stock is limited, hurry up to get yours!
We've also got a cool feature for bFlash Master owners! Now you can see all devices linked to your Master tool. More info is provided below.
Just a week left before the SEMA Show in Las Vegas! We will be waiting for you at booth 23111 at Central Hall 
Our engineers work daily to develop and release more exclusive protocols and solutions. Stay tuned for upcoming releases!
Do you have any questions? Feel free to reply to this newsletter and we will get back to you within 1 business day.

Aurélien and the team at bFlash.
Supported TCU & Vehicles
BENCH
Mercedes
8G-DCT / 8G-SPEEDSHIFT DCT
Supported Vehicles:
W177 A-Class
W247 B-Class
H247 GLA
X247 GLB
C188 CLA

Reading/Writing Time:
R: ~ 16 minutes
W: ~ 5 minutes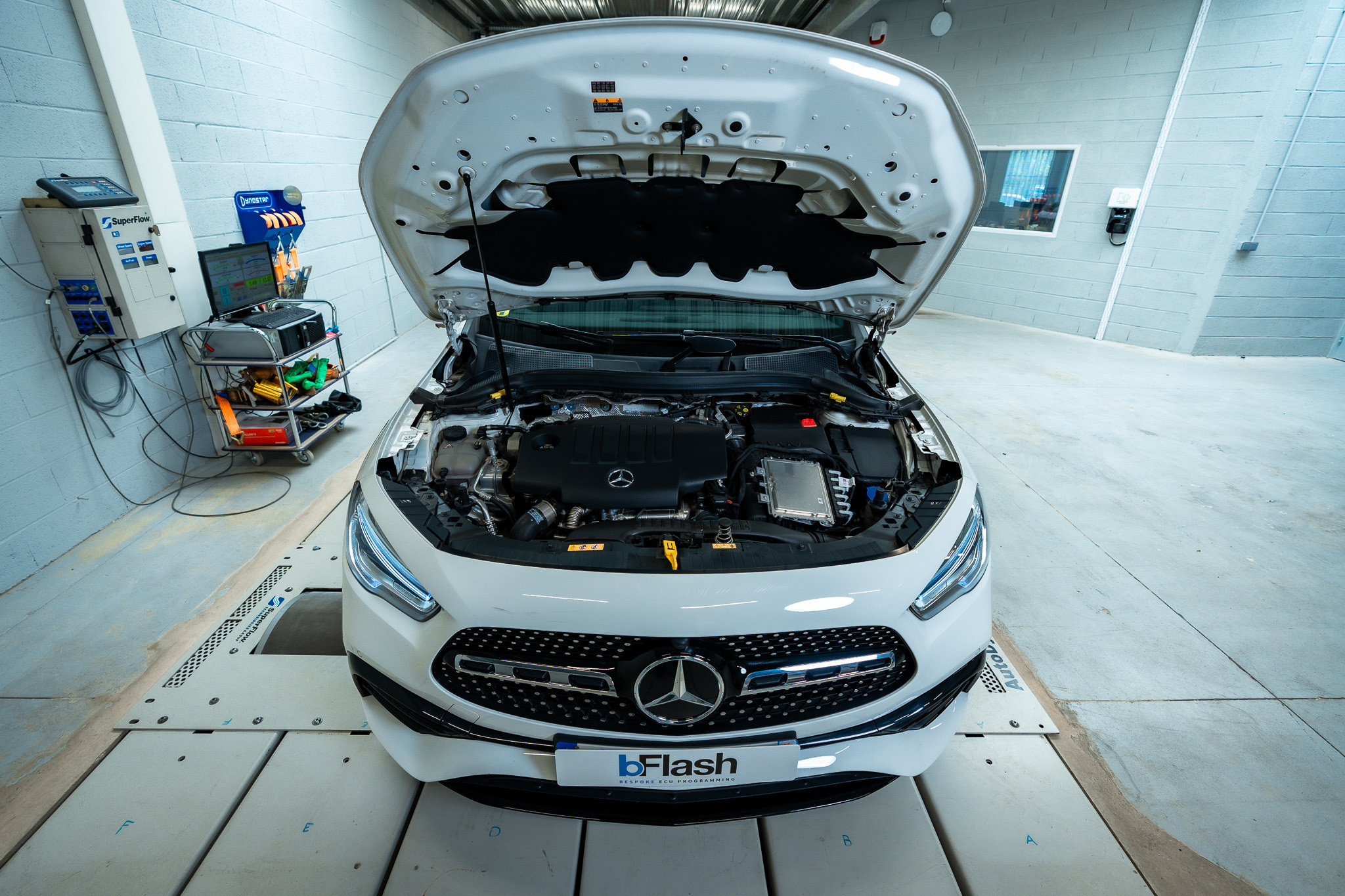 bFlash® 8G Tronic Cable
To use this exclusive protocol, a specially designed cable is required.

The current stock is limited as connectors are very difficult to source.
Be the first to get yours today and offer this World Exclusive Tune for your customers! If you are too late, you can still register on our waitlist to get informed of every new drop.
New Feature for bFlash Master Devices
Great news for all our Master owners! With the latest update, we rolled out the feature that allows you to see all linked devices in one place.
Log into your account at bflash.eu, go to Devices -> My masters, My Slaves, and Other Slaves.
Do you need to link a new slave from a different owner? Contact us at [email protected] and it will be available in the account.
You can also renew a subscription for your slave devices in the same tab.
SEMA Show 2023
We are going to be at SEMA'23 in Las Vegas! Visit our stand in Central Hall, Booth #23111 from October 31st to November 3rd.
We've got a few surprises coming your way at SEMA, come check out our booth!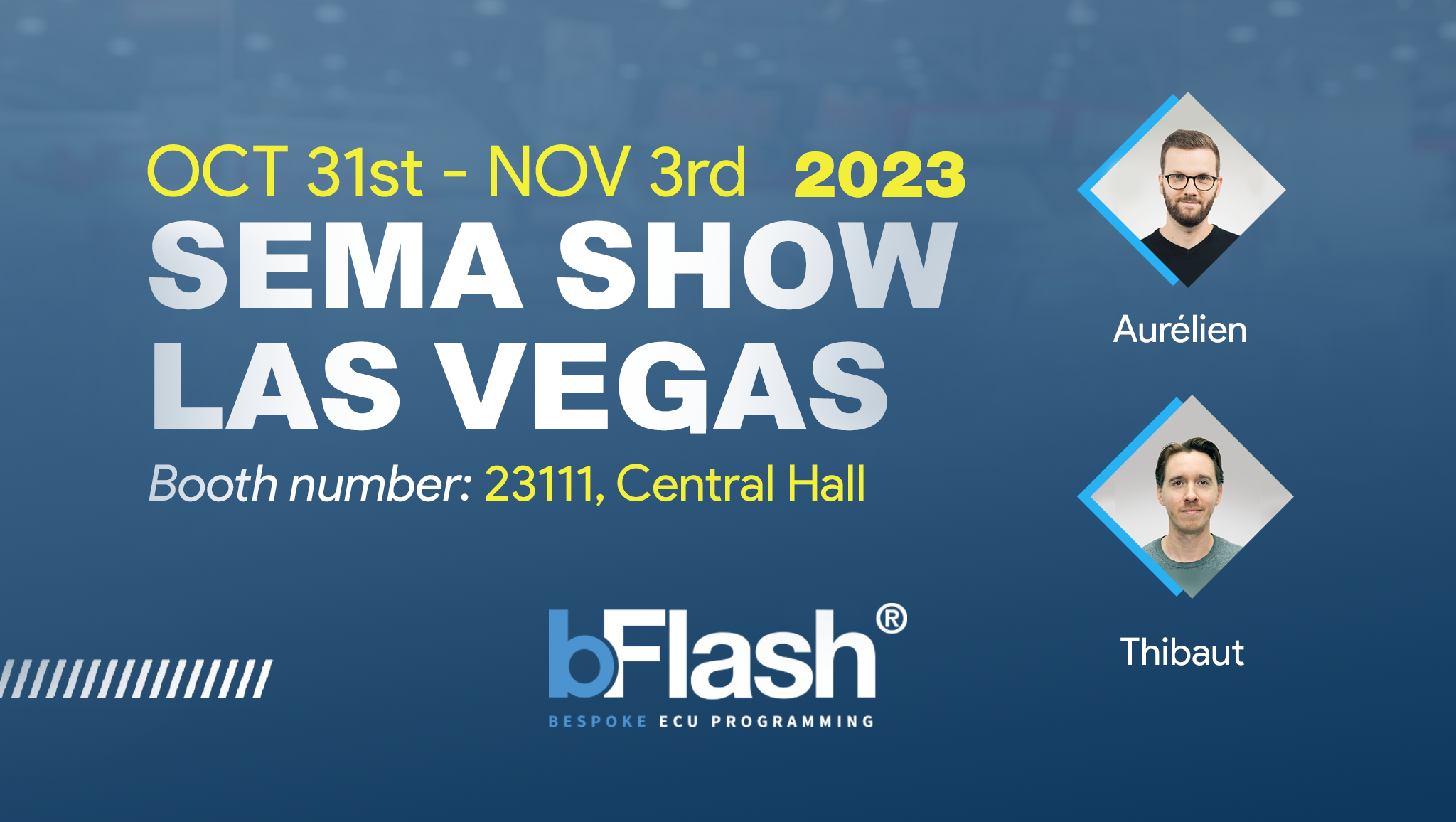 What do our customers say about bFlash: