#bFlash Unlock for Mercedes MD1/MG1 2020+ cars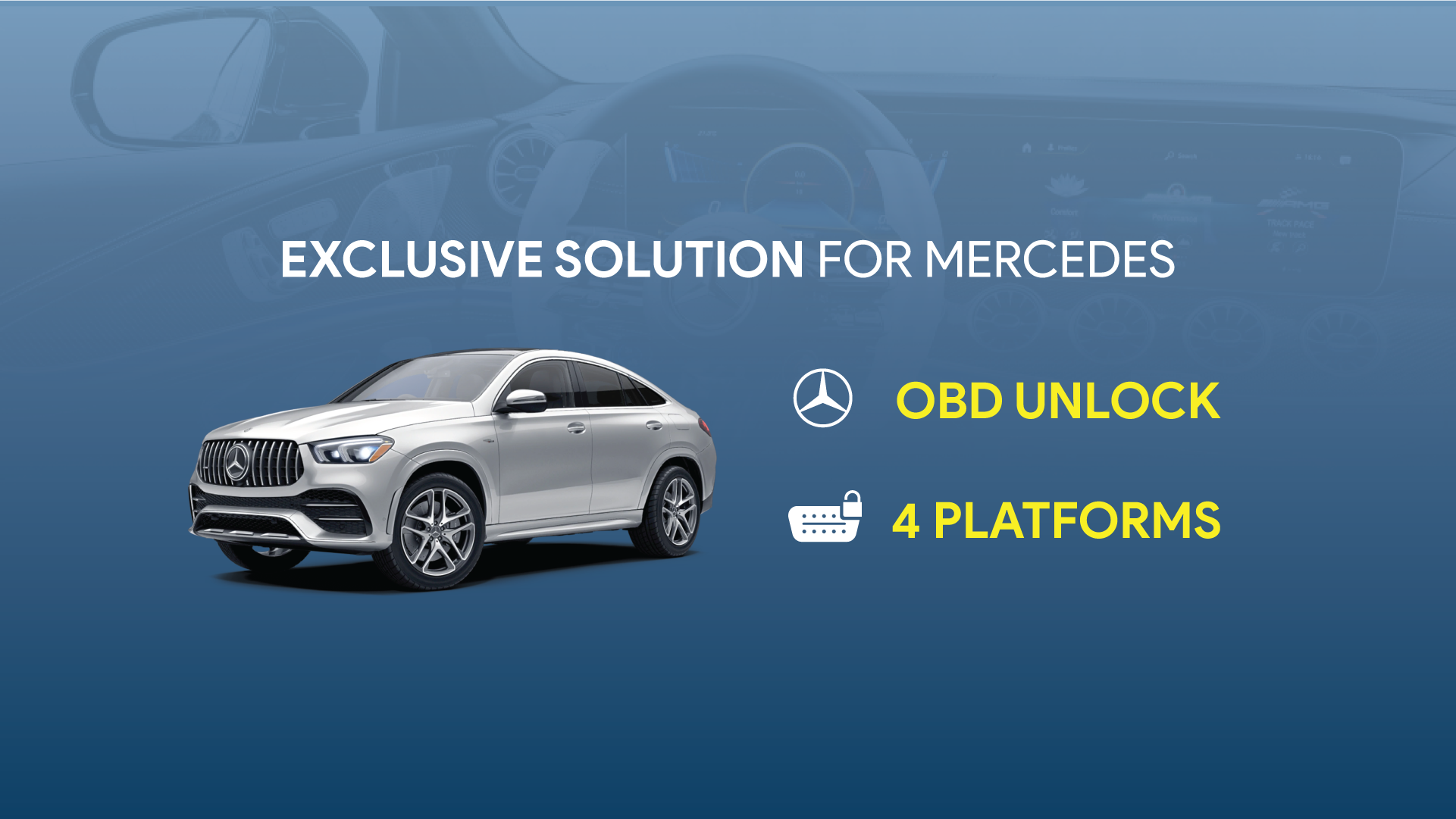 Mercedes MD1/MG1 Solution.
OBD Unlock.
Hi, Friend!
As you might know, the long-awaited solution for Mercedes MD1/MG1 2020+ cars is finally here!
My team and I have been working on it for 2+ years and we believe it is truly
a breakthrough release. To prevent the loophole from being closed by OEM, we currently keep the Unlock procedure secret and to be done in-house by our team in Belgium. Once the ECU is unlocked, you and your customers will have the opportunity to tune the latest Mercedes cars with the following engines:
OM654: 1.95D with MD1CP001 (MRD1/MRD1NFZ)

OM656: 2.9D with MD1CP001 (MRD1)

M139: 2.0T with MG1CP002 (MRG1)

M256: 3.0T with MG1CP002 (MRG1)
Our support and sales team are available from Tuesday to Saturday. If you have any questions about the Mercedes Unlock Process, feel free to reply to this email and we will get back to you within 1 business day.


Aurélien and the team at bFlash.
Supported Control Units & Vehicles
OBD UNLOCK
BOSCH
MG1CP002 MPC5777
MD1CP001 MPC5777
Get Started
Friend, are you ready to be the first and exclusive tuner that offers to tune Mercedes MD1/MG1 2020+ cars for your customers? Click below to read the instructions: